SAP Fiori is a paradigm shift away from monolithic ERP solutions towards light-weight apps tailored to the users' tasks. To accelerate the transformation of the world's digital economy, SAP is applying this design language to leading technology platforms.
SAP Fiori sets the standard for enterprise user experience by removing unnecessary complexity. We put users in control of their business tasks by giving them only what they really need. This core goal is reflected in five design principles: role-based, adaptive, coherent, simple, and delightful. The SAP Fiori design language guides designers in their task of creating consistent and coherent products. It expresses the values and priorities of the design independent of technology or domain.
SAP Fiori provides all business roles in real time on compatible hand devices. It offers business roles on easy to use functions, simple with unmatched responsiveness on desktop, smartphones and Tablets.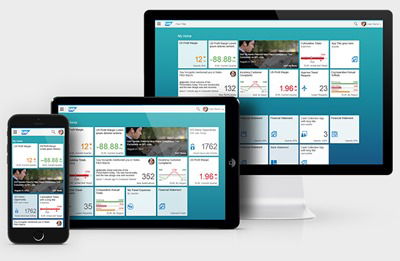 SAP Fiori enables multiple device applications that allow users to start a process on their desktop/laptops and to continue that process on a smartphone or on a tablet. SAP has developed Fiori Apps based on User interface UI5.